FMPS News & Events
2018 - 2019
Next Event:
Hallowe'en Disco

Thursday 25th October.

Nursery – P3 children 6.00 p.m. to 7.00 p.m.
P4 – P7 children from 7.15 p.m. to 8.15 p.m.
UPDATE
The loose money collection is continuing and totals are shown in the graph below. Keep sending in your 5p, 2p and 1p coins please.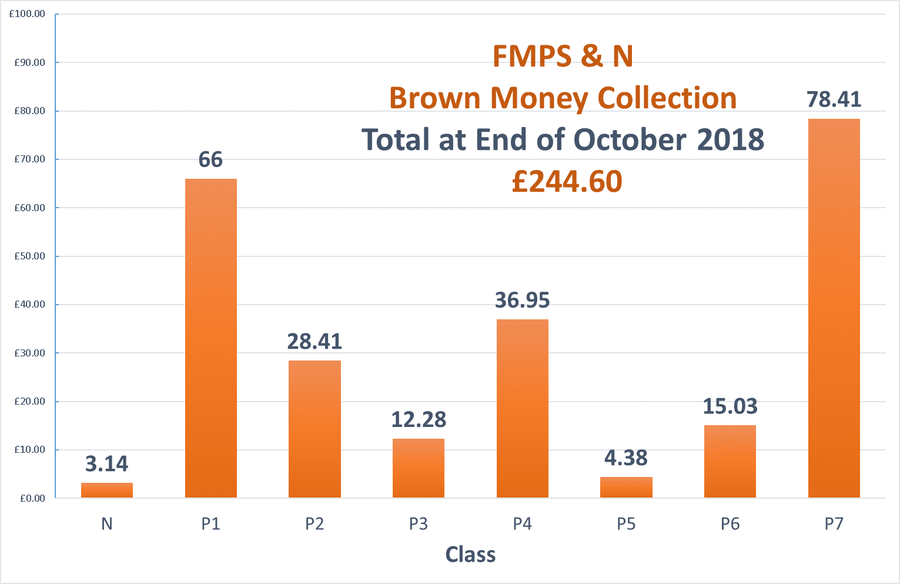 We will also be organising three non-uniform events this year and the proceeds will go to FMPS & N funds. With severe budget cuts our FMPS & N committee members are trying to think of as many new ideas as possible. Thank you as ever for your support.
Another new idea for this year is the FMPS & N Christmas Fair which will be held from 2.00 p.m. – 5.00 p.m. on Friday 30th November in our school hall. If you would like to rent a stall for £10 please telephone Mrs McAvoy on 028 91 861471. More details to follow.