September 2018
P2 Teddy Bears' Hospital
June 2018
Nursery Graduation Day
June 2018
Awards Day - Special Guest - Mr Lenny White.
June 2018
Sports Day at Ganaway
May 2018
P6 and P7 adventures at Greenhill
April 2018
P6 Operation Sunflower - Mountstewart
January 2018

The Senior Choir singing at the Holocaust Memorial Service
Converting media.
(Media will continue converting in the background)
Jan 2018

Special visitor for Holocaust Memorial Day - Rachel Levy, survivor from Auschwitz, with some of our P7 girls and another special visitor Sophie McBride.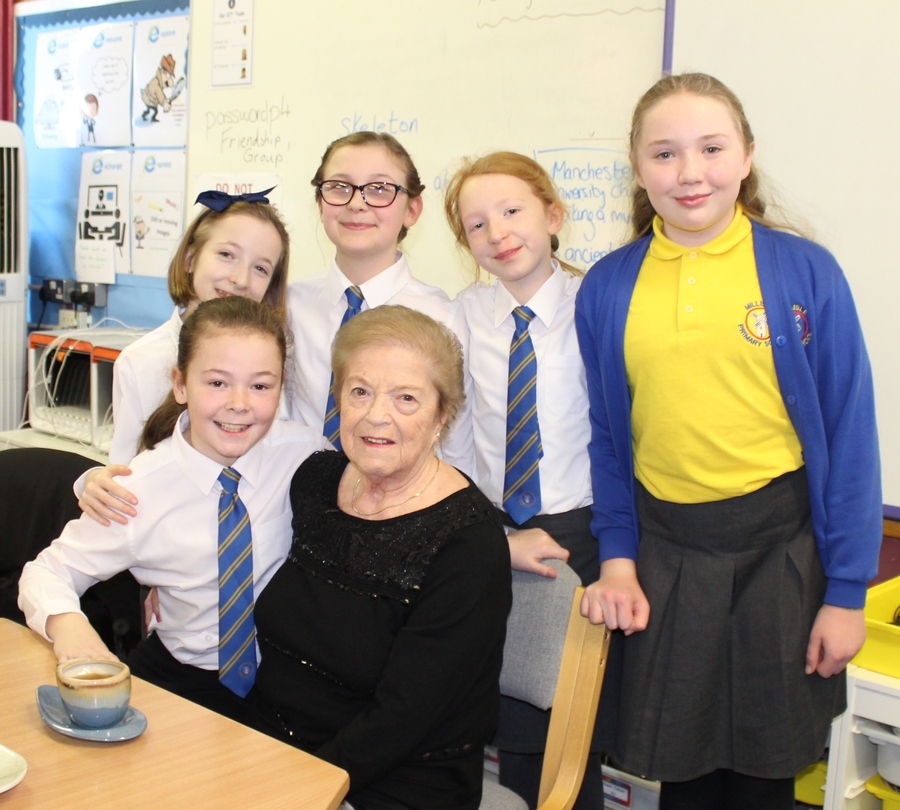 Jan 2018

Jacob McConnell (P4) being presented with a cheque for £100 for our school.. He entered and won a competition held by the Chamber of Trade in Newtownards.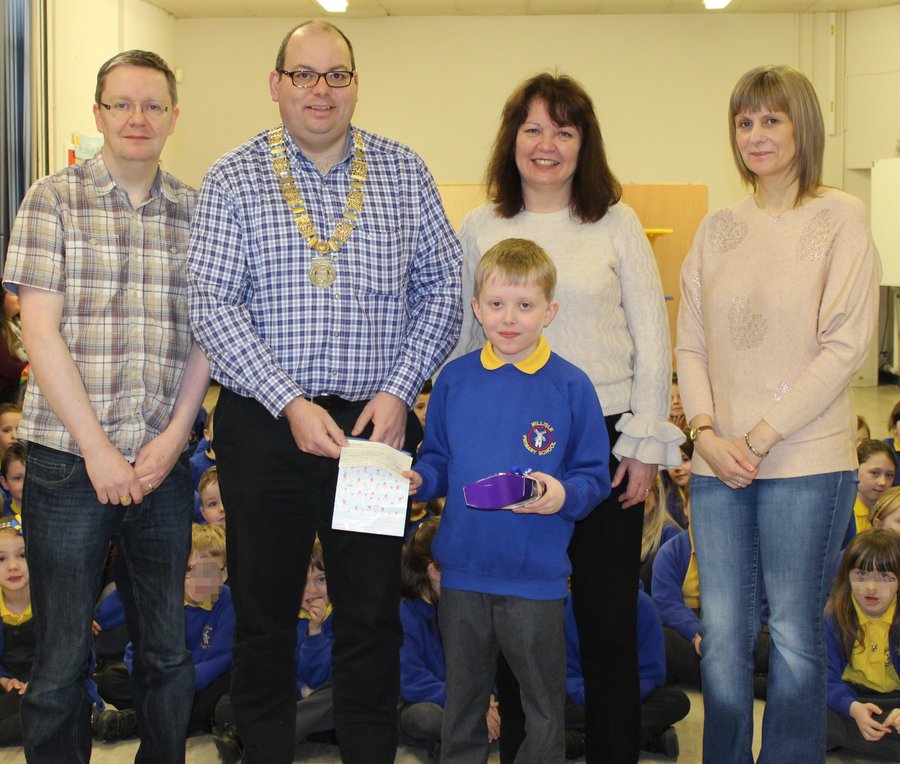 January 2018

P7 visit to RADAR - BEE Safe programme