January 2018

The Senior Choir singing at the Holocaust Memorial Service
Converting media.
(Media will continue converting in the background)
Jan 2018

Special visitor for Holocaust Memorial Day - Rachel Levy, survivor from Auschwitz, with some of our P7 girls and another special visitor Sophie McBride.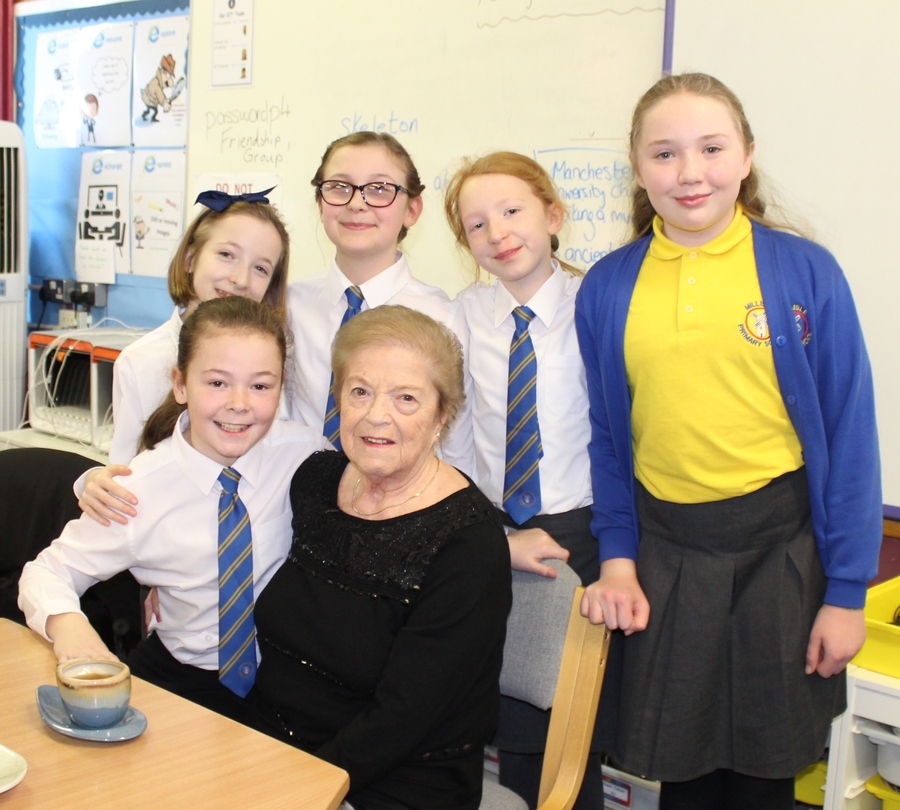 Jan 2018

Jacob McConnell (P4) being presented with a cheque for £100 for our school.. He entered and won a competition held by the Chamber of Trade in Newtownards.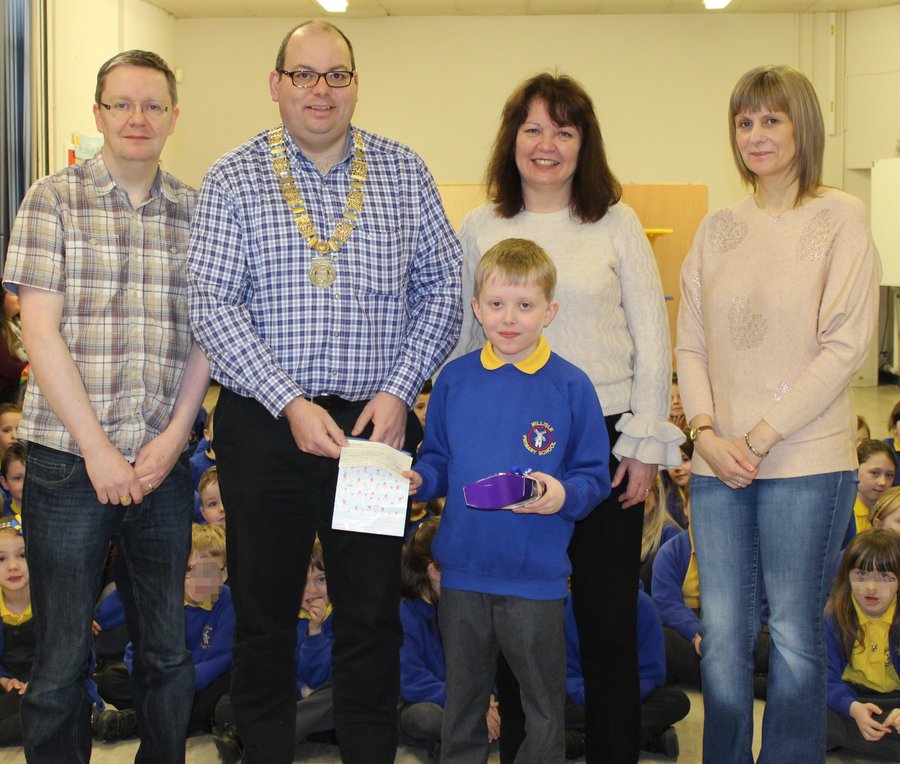 January 2018

P7 visit to RADAR - BEE Safe programme
October 2017 - Mr Donnan's Retirement
Oct 2017 - 'Boots and Books' with Jamie Mulgrew.
Oct 2017 Harvest Assembly - Food collected was donated to the ' Food Bank'.
Oct 2017 P4 learning about 'Schools Long Ago'
Sep 2017 Our new training tops very kindly sponsored by Mr and Mrs McGimpsey.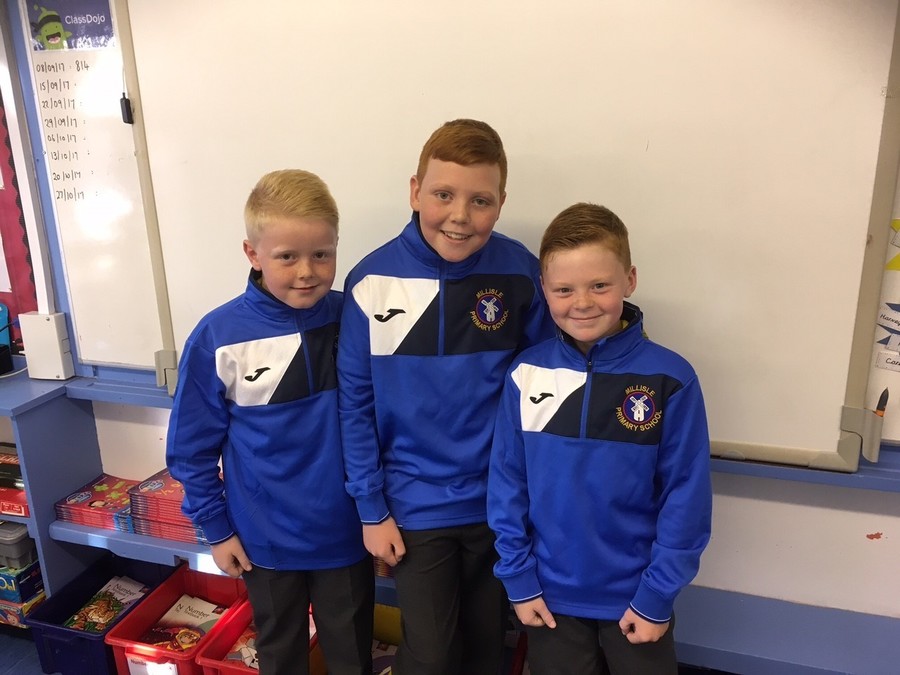 May 2017 - Science Day............watch the eggs!
International Choral Festival - Senior and Junior Choirs
April 2017
Mr McMinn retires.
March 2017
'Our Wee Country' is P6's topic and on 17th of March it was 'Fry day'. Thanks to McClements' in Main St for a wonderful cultural breakfast!
March 2017
P5 enjoying World Shakespeare Week by taking part in role plays at the library. HC running the show.
March 2017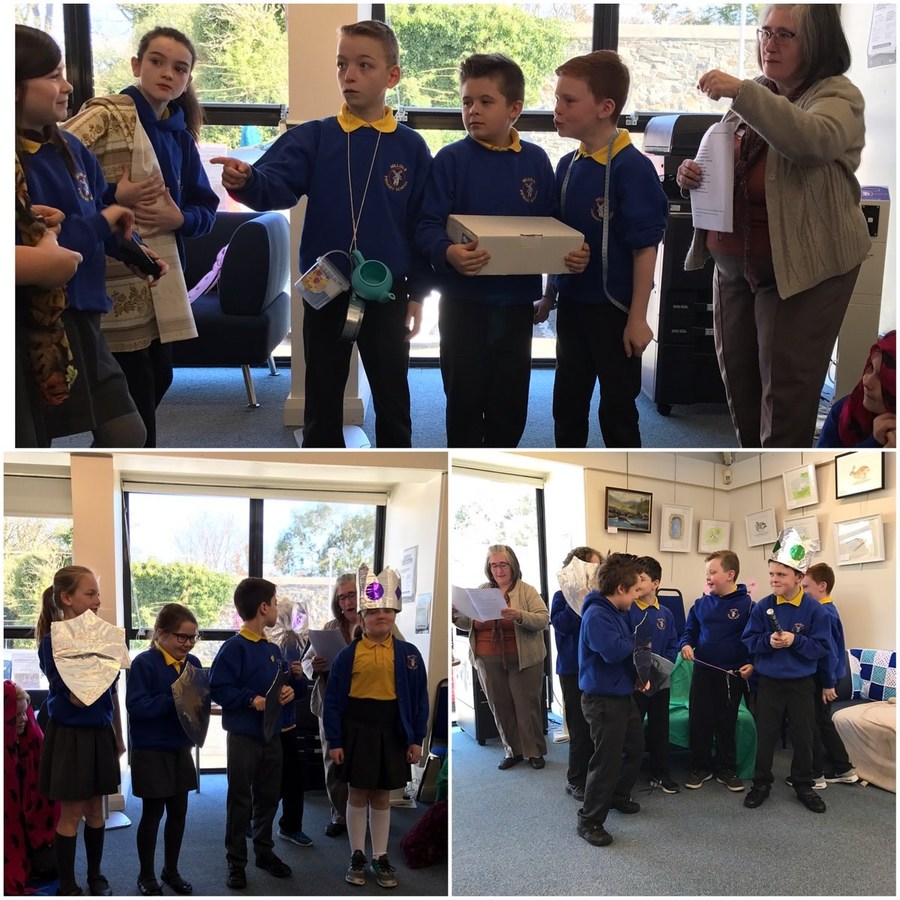 Football at Carrowdore.
March 2017
Tag rugby at Londonderry Park. 2 wins and 1 loss. Great victories.
March 2017
P2 spent a morning at Lyttle's Farm learning about the journey of our food from the field to the shop shelf.
GodModeX_ came to MillislePS to talk to pupils and parents about the dangers of online gaming as part of Anti-bullying Week.
February 2017