Mrs Judith Clegg Retires
Mrs Judith Clegg Retires
10 December 2020 (by millisleprimary)
Many of you will be aware that in recent weeks, Mrs Clegg has become a grandmother twice within the space of a number of days.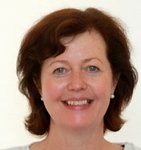 These events represent the beginning of a new chapter in her life. As a class teacher, Mrs Clegg has always set outstanding standards of teaching and learning and as a colleague, she has brought wisdom and warmth to our staff team. She will leave our school having had a positive impact in the lives of so many within our school and wider community.
I know that you will all join with me in wishing her a long and happy retirement. She will now be able to devote time to her children and grandchildren and can commute back and forth to England with the freedom she needs. Additionally, she can now devote additional time to perfecting her swing and seeing her golf handicap reduce significantly.